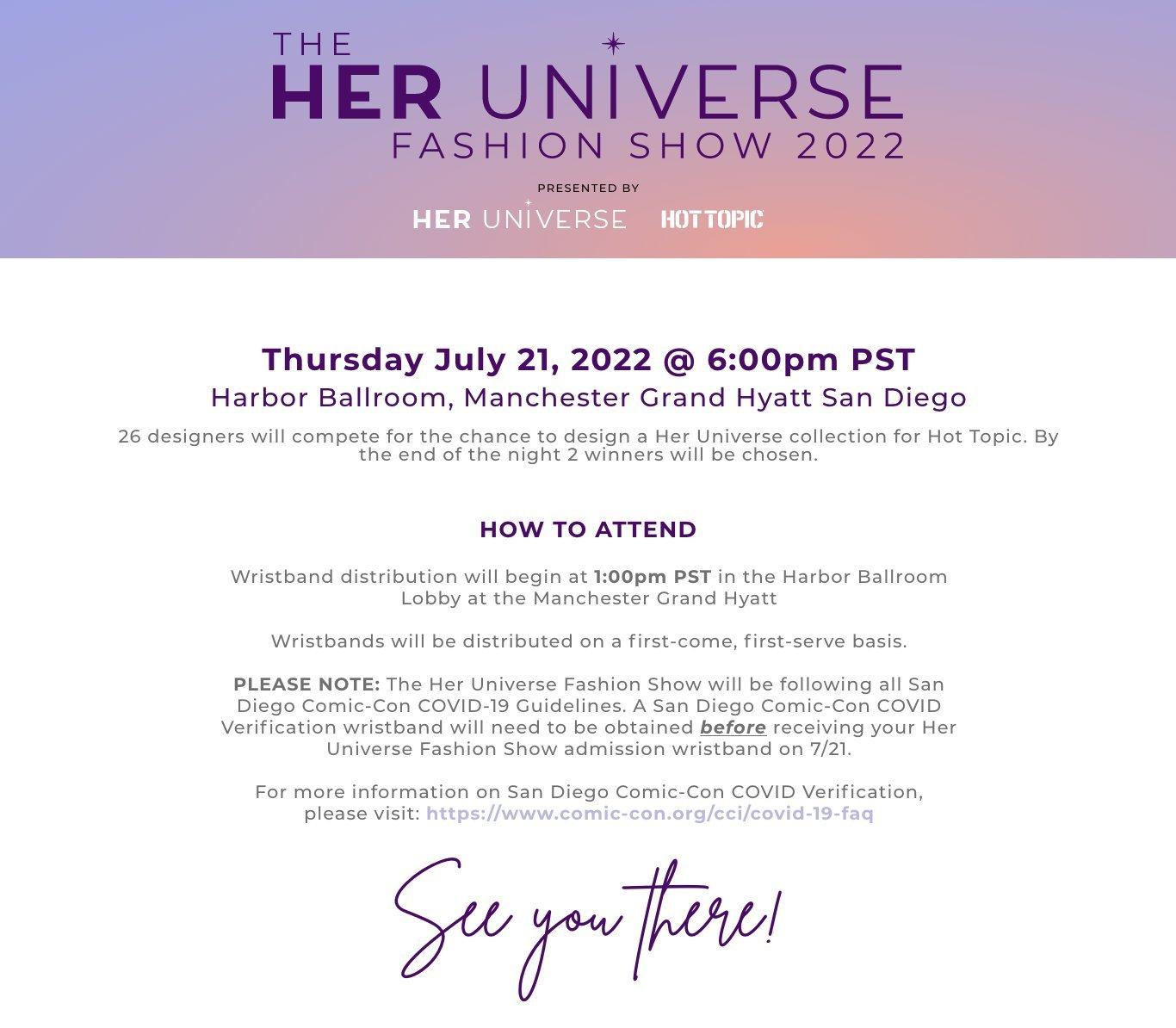 COVID-19 FAQ - WE ARE COMMITTED TO YOUR SAFETY
---
At all San Diego Comic Convention events, the health and safety of our stakeholders is our main priority, and because of this we will continue to implement policies and protocols based on state/local health guidelines and public health recommendations as we prepare for Comic-Con on July 21-24, 2022. As the COVID-19 situation continues to be one that is constantly changing, we will continue to assess the evolving public health guidance regarding large gatherings and adapt accordingly. We encourage every individual to make informed decisions about attending our events in the best interest of their own health as well as the health of others. We will continue to update these policies and protocols as needed, so be sure to check this page often for the most up-to-date information.
In an effort to create a gathering that accommodates our stakeholders safely, in addition to following current healthcare and governmental guidelines, everyone attending Comic-Con will be required to wear an approved face covering regardless of vaccination status. Face coverings should completely cover the nose and mouth, fit snugly against the sides of the face, and not have any gaps. For more information and requirements on acceptable face coverings, please click here .
In addition to wearing an approved face covering, you will be required to provide verification of full COVID-19 vaccination status or proof of a negative COVID-19 test taken within 72 hours. SDCC reserves the right to modify requirements or limits for attending or participating in activities.
Please note: these policies apply to all attendee groups, including but not limited to exhibitors, guests, staff, press, professionals, volunteers, and cosplayers. Be aware that adjustments may need to be made to policies and guidelines during the event in order to ensure the health and safety of all attendee groups, so we ask that everyone follow the directions on informational signage and from all staff.
We recommend that you review any guidelines or restrictions for travel to the city and state of the event as well as travel to the US. That information is available here and here . For specific information concerning the convention center policies please visit the San Diego Convention Center
We are excited to gather again after such a long hiatus. But we want to be sure everyone who attends is as safe as possible. We will continue to update our website as new information becomes available, so be sure to check this page often for the most up-to-date protocols. We look forward to seeing you at Comic-Con in July!
---
COVID Verification at Comic-Con - There will be several COVID verification wristbanding locations located outside of the San Diego Convention Center as well as at the Marriott Marquis and Marina, Omni San Diego, and Town and Country Hotel. Please download our COVID Verification Wristbanding Locations guide.
---
CLEAR Health Pass - In order to make your experience at Comic-Con seamless, we've partnered with CLEAR Health Pass to make your COVID-19 screening easier. Health Pass is a free service on the CLEAR mobile app that allows you to upload your proof of vaccine before arriving at the event or a negative COVID-19 test result within 72 hours of entry. Use code "COMICCON" to create or update your Health Pass for Comic-Con. For more information, click here.
---
---